Last week we announced details of our model ship restoration work on the HMS Albion, which was 300 years old. This got us thinking about not only historical ship models, but also how ships have developed across the course of time. With a specific focus on military vessels, this week we take a snapshot look at some of the models in our collection that represent different eras of history.
Ancient Military Vessels
Ancient Rome has always been an area of history that has peaked my interest. I spent parts of my childhood reading books about the rise of a republic and the fall of an empire. What fascinated me most was the story of how a city in Italy managed to control so much land and so many people, partly through its military might. That is why I was excited when we were able to start offering this model ship kit of a classic Roman Bireme by Mantua Models. If I had any model making experience, I would consider building this one myself!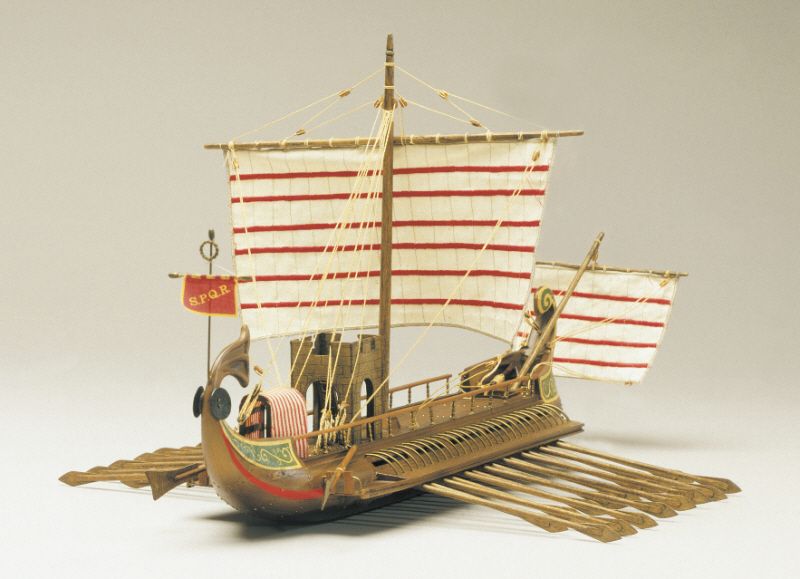 Historic
Royal Navy vessels from the 17th-18th Century are generally some of our most popular ship models. This period of history has a big following, especially in the UK, where some ships have been preserved and immortalised, such as the HMS Victory. This popularity has been nurtured further through big screen movies like Master and Commander or Pirates of the Caribbean. The HMS Northumberland and San Felipe held over 150 guns between them and have made their mark on history through various conflicts between the British, Spanish and French. Photos of the model ships below: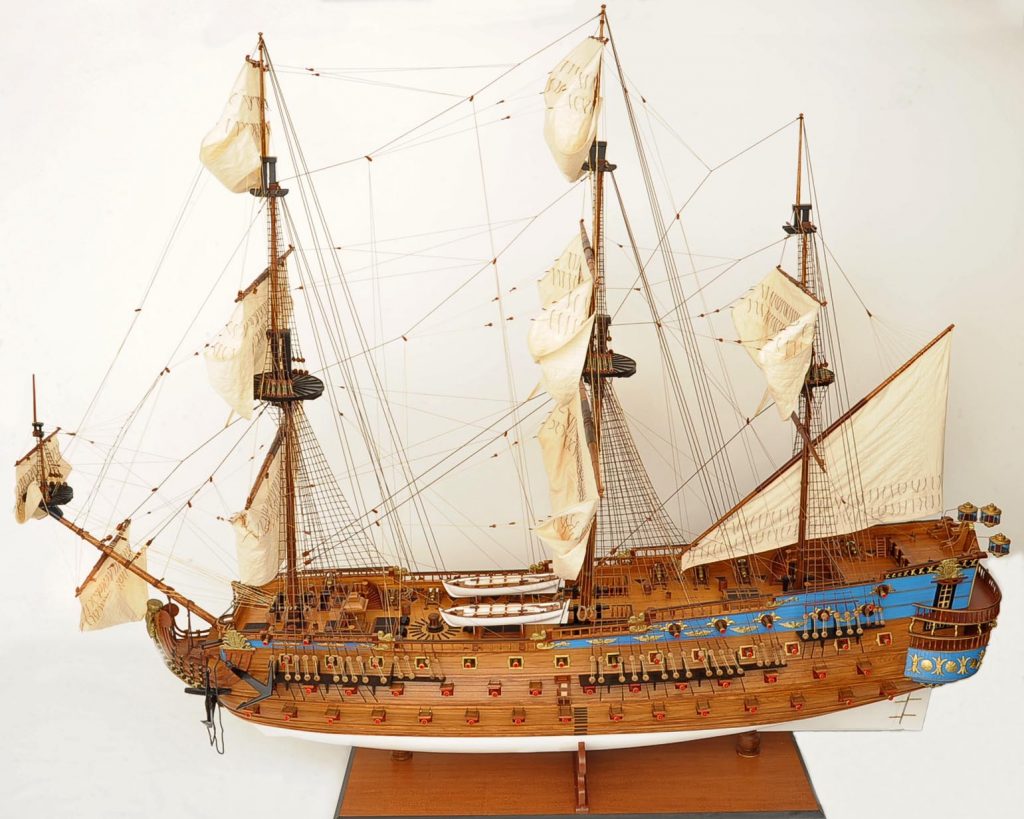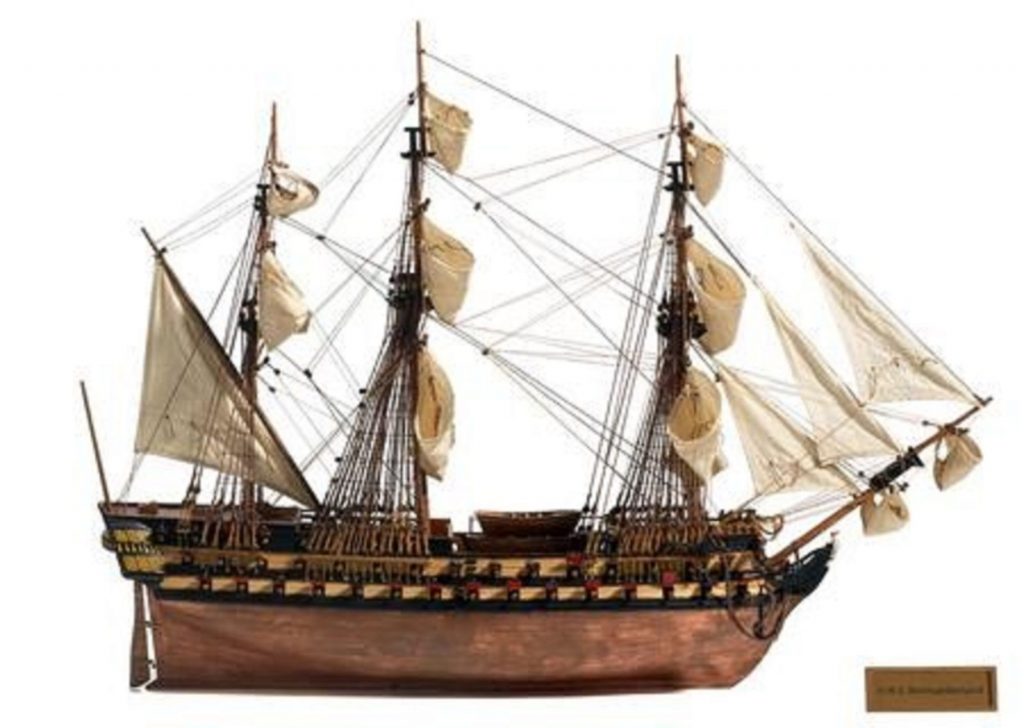 Modern
Modern military vessels have developed a whole new range of warfare tactics. The more historical days of close-range battle have now been replaced using the latest technology. And things haven't just got more advanced but also much bigger, with modern aircraft carriers over 1000 feet long and capable of holding 1,600 crew members. The Bismarck ship model kit is a replica of an early 1900's military warship, ready to build from scratch for the eager hobbyists.
The HMS Argus is an aircraft carrier, also from the early 1900's. This model ship comes ready-made for display purposes.

Special Gesture
Reflecting on the might of military vessels makes us grateful of all the brave men and women who have sailed or still sail them. In our appreciation, we are offering an additional 5% discount on top of our existing offers for all veterans across our full range. Thank you!