After 12 years, we have developed an eclectic range of model ships here at Premier Ship Models. Although our range is diverse, and our customers have a wide variety of choice, sometimes we don't have what they're looking for. On other occasions, it is a case of the customer having a particular ship that is special to them in some way; perhaps a family heirloom or a chest of treasured memories.
In either case, Premier Ship Models is on hand to offer them our custom model ship service. We are capable of building any model ship, as long as we can source the plans of the actual ship. This service is fairly unique, and not something offered by other model builders out there. And with over 40 years experience between our model makers, our custom models have gained an increasing level of recognition over recent years for both their accuracy and quality. This blog takes a closer look at the process involved in building a custom model ship.
Step 1: Plan preparation
We identify the ship, source the plans and scale the plans accordingly to ensure that the model is as accurate as possible. We then begin to cut sections and frames.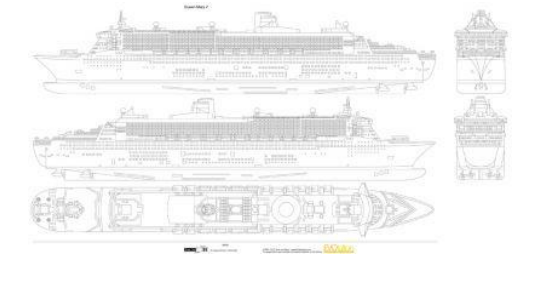 Step 2: Skeleton
Just as bones are the building blocks for any human body; the skeleton of the model is created by cutting to shape and assembling wood sections and frames.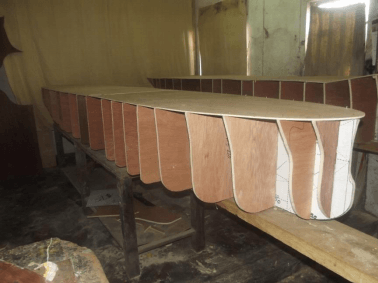 Step 3: Planking
After having built the skeleton, long flat pieces of wood (known as planks) are fixed to the skeleton to form the hull of the boat.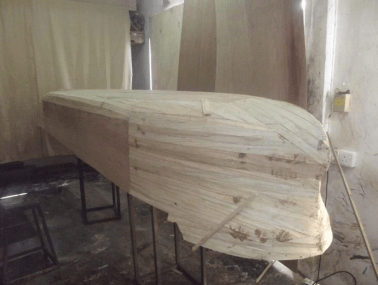 Step 4: Fibre Glass
Having completed the hull, the wood is sanded and if necessary fibre glass is added to give the wood a shiny look.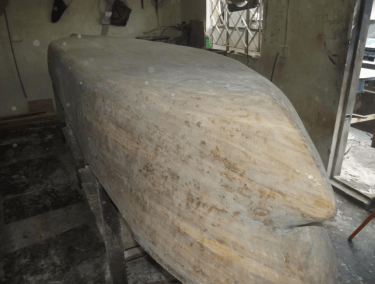 Step 5: Body Filler
Body filler is then added to fix any imperfections on the hull. It is then sanded.
Step 6: Assembling deck structure & details
We then begin adding the finer details; such as windows, door, hatches, winches and cleats. This step is when the precision of our model builders really starts to show.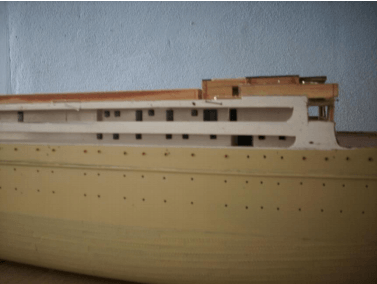 Step 7: Undercoating & Paint Preparation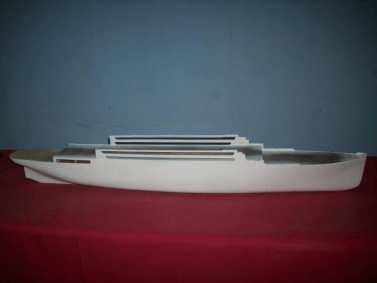 Step 8: Painting
The model is painted according to specifications given by the client to ensure that the finished product is as detailed and accurate as possible.
Step 9: Finishing
To develop the authenticity and accuracy of the model, final deck features are added.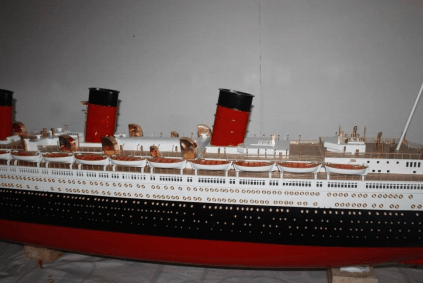 Step 10: Quality Control
The process of quality control is ongoing and carried out by an expert quality controller throughout the model building process. Quality control is aided by the input of the client, who is reguarly sent photos throughout the build process to ensure they are happy with the progress.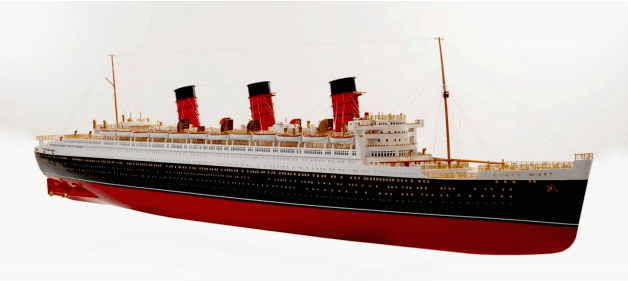 Step 11: Packing
Packing is an extremely important part of the process and vital to securing the happiness of the client. We pack all our models carefully to ensure that they arrive in the best condition impossible. Over the years we have developed a reputation for upholding a high standard of packing and have delivered to over 90 countries worldwide.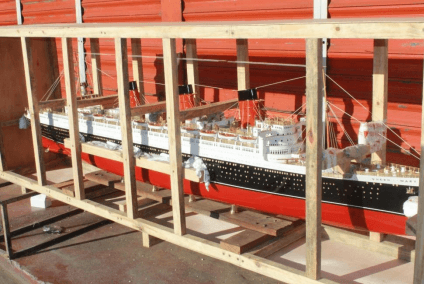 If you would like to learn more about our custom model ship build process or are looking to have a model built for yourself then please do not hesitate to contact us today.