Premier Ship Models are offering a plethora of new products from a number of well-renowned model-makers. They guarantee the highest quality and fair prices, along with exciting challenges and beautiful details.
BlueJacket models offer a huge challenge for even the most expert model builders, and their historical-accuracy is often second-to-none. Disar, on the other hand, offer fantastic builds and accuracy, but may be a little easier to assemble for newer builders.
BlueJacket:
BlueJacket make a variety of ship models spanning through a variety of time periods. One excellent example is the 310-inch Destroyer model ship. It's an intricate, prebuilt model with a wooden hull. The ship also sports an iconic army grey paintjob, which starkly contrasts the completely red underbelly. The model beautifully captures the essence of the ship, with its four funnels unmistakable, even in its silhouette.
This particular 'four-piper' model is based off of the series of Wickes-class destroyers. 111 of these were built by the United States Navy between 1917 and 1919. The first of this fleet was called the USS Wickes, named after Lambert Wickes, a captain in the US navy. It weighed an incredible 1,247 tons and was fitted with four 50-cals, a pair of 1-pounder guns, and a dozen torpedo tubes.
BlueJacket have a rich heritage stretching all the way back to 1905. They were founded by a US Navy Department Architect and head of the Navy's model shop in Washington D.C. They're the oldest ship modelling company in America, and specialise in the design and manufacture of wooden kits and fittings. All work is carried out by their craftsmen, rather than being outsourced.
Whilst BlueJacket do manufacture models of ships such as destroyers and more modern boats, they do also delve into the classic side of the maritime world. A prime example is the Charles P. Notman, an enormous bulkhead built by Percey and Small Shipyard in 1894 in Bath, Maine. It was actually the first major vessel they ever built. She's described as a four masted Downeast Schooner. This name derives from the geographical shape of the coastline of Maine.
Another brilliant example is their rendition of the CNS Alfred, which can be seen below. This expert kit is made with immense levels of detail and intricacy. The pre-built wooden hull nicely compliments impressive masts and bow. This ship was originally named the 'Black Prince,' after Edward the Black Prince, but was renamed to Alfred in 1775, after the US acquired her. This was in commemoration of Alfred the Great – the 9th Century English Monarch. The CNS Alfred was commissioned as a warship, but in her later days would go on to be a merchantman, sailing between London and Jamaica.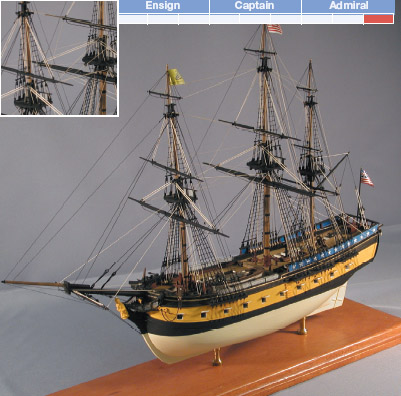 Disar:
Disar primarily specialise in the construction of older ships, some even dating back to the days of the Vikings. An example of this is Disar's Viking Drakkar model. Drakkar originates from the ancient Icelandic term referring to dragons, but now it generally translates to longship. As you can imagine, these crafts were lengthy, fairly narrow and surprisingly light so as to avoid draft. Each side of the hull was lined with oars which could sometimes constitute of thirty rowing benches. Drakkars were known to be elegant and ornately decorated, but also rather unusual. Whilst they were all strikingly beautiful, the only thing that differentiated one from the other were the carvings of beasts on the bow of the ship. Some consisted of bears, whilst others bore menacing eagles and hawks.
Another brilliant model made by Disar is the San Luis Galleon ship. This particular frigate participated in the Battle of the Dunes, fighting against France and the Netherlands during the Eighty Years' War, which spanned from 1568 to 1648.
Galleons were often used as armed cargo carriers by European nations. They were large and multi-decked, and could carry lots of crew members while sustaining a large amount of firepower and defensive prowess. They had three or more masts and were the mainstay of maritime commerce between the 16th and 18th Century.
Disar Models are known to bring new and unique models to the market which are faithful replicas, and they use high-quality woods and innovative technology, combined with various other components, to truly capture the historical essence of the ship.
Hasegawa:
Hasegawa are a Japanese model ship manufacturer, who specialise in building a plethora of vehicles, including aircraft, cars, ships, armour, spaceships and even science-fiction kits. Their kits mostly consist of polystyrene, and are considered incredibly accurate, whilst offering an extremely difficult challenge for expert kit model builders.
For Premier Ship Models, Hasegawa focuses on militaristic Japanese crafts. A fine example is their rendition of the IJN Battleship Nagato. This particular voyager was launched in November 1919, and was the first of eight dreadnoughts belonging to the Combined Fleet of the Imperial Japanese Navy. The super dreadnought Nagato is so named after the province of Nagato, in South-West Japan. She carried supplies for survivors of the Great Kantō earthquake in 1923.
The ship was subsequently modernised in 1934, and these upgrades were carried out until 1936. These included improvements to the armour, the machinery, and a totally rebuilt superstructure in the pagoda mast style. Nagato did briefly participate in the Second Sino-Japanese War in 1937, and was the flagship of Admiral Isoroku Yamamoto during Pearl Harbour. She then also fought in the Battle of Midway in June 1942, but other than that, she never saw combat.
Hasegawa are well-known for the intricacy and detail that's put into each model, and the historical accuracy is often second-to-none.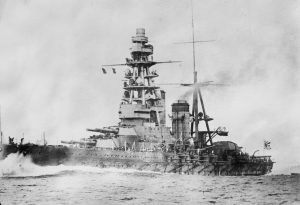 Kolderstok:
Kolderstok specialise in the manufacturing of 17th Century Dutch model boat kits. They offer a wide range of various famous Dutch ships, well-known for both the ships themselves and the people who sailed them. They guarantee intricacy and attention to detail, as well as phenomenal historical accuracy.
A prime example is their take on the Willem Barentsz' Expedition Ship, also known as the White Swan. This is due to its brightly-coloured white masts, and the stark white underbelly of the ship. It was used by Willem Barentsz upon his discovery of the Arctic Archipelago, which is now known as Svalbard. This particular expedition took place in 1596, and the aim was to find safe-passage to the north of Asia. However, the ship ran into ice near Nova Zembla. The seventeen crew members on board were subdued to face the winter. They had to use sheer willpower to survive through the harsh winter, and for the next six months they were trapped.
By the Spring of 1597, the Expedition Ship had still not been freed from the ice. The crew decided on finding help via a smaller boat. However, as a few members of crew left to seek aid, William Barentsz became gravely ill, and he subsequently passed away on the 20th June 1597.
After battling through blizzards, scurvy, food shortages and even at one point, an attack from polar bears, the crew reached the Russian mainland, but by the time they returned to the Expedition ship with help, Barentsz was gone.
Kolderstok often use walnut-planking, decking and ornaments crafted by hand. Furthermore, they build the models with reference to authentic photos and plans to try and encapsulate every ounce of historical accuracy. The pieces are cut via laser, and extensive luxurious fabrics are also included with the entire model, to give an historical feel.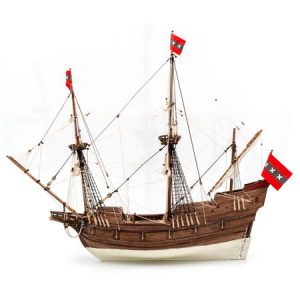 Master Korabel:
Master Korabel largely focus on late 18th Century ships. An excellent example is their execution of the Brigantine Phoenix. This was a Greek-built vessel which formed a fraction of the Black Sea Fleet in 1787. She was armed with a dozen guns, and became part of the fleet when the war with the Ottoman Empire was beginning to stir.
The 12-gun brigantine 'Phoenix' required a crew of 52. During the Russo-Turkish War of 1787-1792, she took part in several battles including the battle near the Island of Fidonisi. She also participated in the battle near Tendra Island, where she managed to capture a 10-gun Turkish brigantine.
She was actually officially classified as a 'cruising ship' on Russian Navy lists, and in the summer of 1788, the ship was commissioned to go out to sea in search of enemy ships. Two years later, the ship was used to transport supplies between Kherson and Sevastopol. Throughout 1790, the Phoenix undertook several missions, and even captured ten Turkish freighters. It served until 1803, when it was eventually decommissioned and dismantled.
This particular model consists of double plank-on-bulkhead construction, with wood that has been intricately cut and measured with lasers. The manufacturer also guarantees that the models are long-lasting, as they are assembled with hull-planking and pre-cut shapes. This ensures the reinforcement and stability of the hull.
Master Korabel operate from Russia, and their models are designed to be easy-to-put-together, whilst retaining the highest levels of enjoyment possible. The laser cut technology that is used is extremely innovative, and allows detail to be captured down to the smallest detail.
Premier Ship Models always strive to offer the best quality products and services to each and every customer, and these five manufacturers are some of the best around. From historically accurate World War II navy ships, to fantastical Viking crafts, Premier Ship Models can offer a plethora of brilliant models and kits.